Height: 6'0

Weight: 202 lbs.
Hometown: Houston, Texas

Best Advice Ever Received: The only person that can keep you from your dreams is YOURSELF!

Training: Tugboat Taylor's School of Professional Wrestling

Wrestling Style: High Flyer with seasoned technical skills, a sound knowledge of ring psychology, and advanced training in amateur wrestling.





"The hellaciously hot, high flyin' hustla"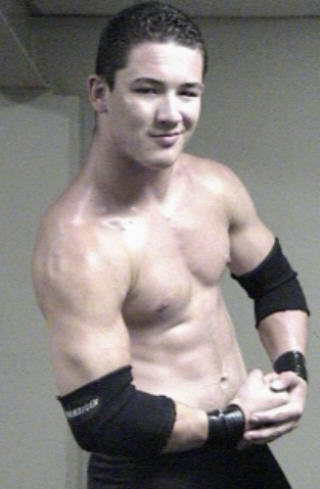 AKA; ""The Sexual Intellectual", "The Human High Spot"





Years Pro: 3+

Promotions: , Ring of Honor, NWA-Wildside, PWF. USAW, MLW, ETW, EWF, WOW, TOPs, SWWF, PCW, GCPP, GCWA, LCW, TASW, NWA-SW, WSW, SWF, IWA, and more

Titles Held: ETW Tag Team Champion, ETW Television Champion, IWA Light Heavyweight Champion, 2 time WOW Cruiserweight Champion, WOW Light Heavyweight Champion, WOW Westfest Champion, TOPs World Tag Team Champion, TOPs Lightheavyweight Champion.

Personal Quote: "Fear is NOT an option"